The Unbiased Curadebt Story Every Potential Client Needs to Know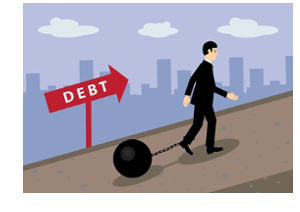 A company like CuraDebt works by aggressively negotiating with creditors to lower the total debt costs a consumer may have with several creditors. They are a debt organization that's been helping people for close to two decades and they have become fairly good at it. This review doesn't hold anything back.
You'll get the full scoop.
This company knows the tactics and strategies to get debt resolved promptly because they've been doing it for so long.
Perhaps best of all, getting started is easy and comes with no cost or obligation.
By obtaining the services of CuraDebt, you're putting trust in a company that's been handling consumer debt for almost 2 decades.
Soon, you'll have an estimate on how they may be able to assist you.
Here's what you'll be able to see after your free evaluation:
Your potential savings.
How long you'll be enrolled in the program.
Getting started with them doesn't cost you a dime out of pocket because they give you a free interview to see whether they can help. And you get to see where they can take your debt problem.
Why Choose Curadebt Over Other Companies?
If you have credit card or tax debts, stop paying high rates and penalties that seem never-ending.
CuraDebt provides you with the professional assistance to reduce debt and gives you hope for a better financial life. One of the big benefits to using them over others is that they have been helping people in debt for so long, so they have the expertise to get the job done correctly. And they can help with various types of debt, whether you have consumer debt or owe the IRS tax debt.
So it's kind of a one stop shop for anyone behind on their bills. However, it's not all peaches and cream when it comes to the work done by this firm. They aren't for everyone and every situation. So it's imperative that consumers do their homework before signing any paperwork.
Some Reviews About Curadebt Might Not be What they Seem
No question, Curadebt has helped thousands of individuals over the last 15 plus years. And they are a legitimate debt company. But some of the reviews you see online about this company might not be real.
For instance, I visited a very popular review site and they had over 700 reviews on the services provided by Curadebt. That's a lot of reviews. One of the problems I had with this site was that almost all those that reviewed the company gave them 4 or 5 stars. I couldn't find any negative ones.
To me, that's just too unbelievable. Seven hundred plus people recommending this company and not one of them had anything negative to say.
My guess is that some of these people that posted their opinion about the company were fake posters either paid by the company or given some kind of incentive.
After all, where talking about an industry that doesn't have a good reputation to begin with. For so many people to have only positive things to say about this firm just makes it untrustworthy.
This is something you need to be aware of. Don't always believe the review you see online. They are easy to manipulate.
Other Important Facts About Curadebt
Eric Pemper launched the company way back in 2000 so you know you'll be hooking up with a firm that has a ton of experience. They aren't some fly-by-night type of company.
They can also help businesses reduce their company's debt.
Curadebt provides a wide array of debt related services. Besides their main offering of debt settlement, they can also provide credit counseling, debt consolidation loans and tax debt relief. They can help you with any type of unsecured loan, medical debt, IRS tax debt and business debts. So they give you a wide array of services compared to other companies that just offer one or two programs.
The price you'll pay them all comes down to how much debt they help you with. But it's usually a little more than 15% of the total debt they will be helping you out with. And you don't pay them a dime until they do the necessary work for you.
Another benefit to working with them is that you don't need a lot of debt to use their services. That's unlike other companies that require you to have at least $15,000 in debt.
You also get a free consultation to see if they can help you.
Steps to Reducing Costs with Curadebt
It sounds simple enough, but the first step in reducing debt is to simply stop using credit for additional purchases. By making the decision to stop increasing debt you can start to take control of the problem. The services provided by Curadebt will only carry you so far.
You can't continue to amass debt while enrolled with their program.
Your next step may be to address the debt you have by prioritizing it by the interest rate you are paying on each.
It makes sense to pay off higher interest rate debt first. These are generally credit cards and tax debt, where rates and fines can be excessive. But this may still not be the best way to reduce debt quickly. There are other options. You can do the exact opposite and pay off the smaller amounts of debt first.
Doing that will give you confidence to continue moving forward with your debt battle. It will also put your mind somewhat at ease. You'll be able to think more clearly and relax a little.